Welcome
Welcome to HORIZONS Financial Planning. Our goal is to help people obtain financial freedom by teaching them various proven methods which they can then employ in their everyday lives. Some are simple and some more complicated, most involve time and effort but very little to no money. And all of them guarantee you a secure, comfortable and enjoyable future.
We offer this information to you FREE of charge. The only catch is that you have to be willing to invest your time and some effort, and be genuinely interested in making a better life for yourself and your family.
This site you are already at contains the majority of this information. All you need to do is take the time to read, learn and put into action what is here.
We have found these methods to be very lucrative and would enjoy being able to help others attain the happiness and freedom from debt and money concerns that we have come to appreciate.

The link below will take you to our Initial Financial Planning Form. We suggest you start with this form. This form will get you started by helping you to see on paper how your assets and income match up with your liabilities and expenses. This is the best first step, and then you can wander through our site and study the various methods we have utilized to obtain our own financial freedom at your leisure.
Initial Financial Planning Form


Please feel free to send us an e-mail by clicking on the button below.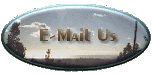 Or e-mail us at: Horizons Financial Planning
Musical Selection is "True" by Spandau Ballet

To pause or stop midi, please use control below.