Ways to Save Money
DOLLARS AND SENSE
In this section we have listed some general tips and information for you. These may seem simple at first,
but many small steps still get you to the same destination, generally in the same amount of time,
and you arrive much more knowledgeable and aware.
This knowledge of what you did to reach your goal will help you remain where you want to be,
by continuing to practice what you've learned.
You can have all the money in the world, but if you don't learn how to
make your money work for you, rather than you working for your money,
you will never obtain financial security.
The goal we are concentrating on is not only attaining wealth,
but having the knowledge to retain that wealth and make it work for you,
so you don't have to work, and can still live comfortably.
This may seem like an impossible goal, but as we said in the introduction,
if you are willing to invest your time and effort,
this is something easily within your reach.
SOME FACTS
* A net worth exceeding $1 million is within the grasp of any average American.
And it can be done on a modest salary, or even on a retirement income.
Today almost 5 million households have a net worth exceeding $1 million,
according to PSI of Tampa, FL, a financial-service research firm.
And the numbers are increasing 15% per year.
Most of these people still live in middle-class neighborhoods,
and 80% of them are first-generation rich.
* Most important is how much you save, not how much you earn.
For example, if you make $3,800 per month and are able to save $800 of that each month,
you are much better off than the person making $38,000 a month but spending $38,800!
* Stocks are a long-term investment.
If your sights are not aimed at the long-term horizons, you should not invest in stocks.
For example, if you invest $2000 in a stock mutual fund in the first year of a child's life,
assuming a 10% annual return, the interest will accumulate and compound
until it reaches nearly $1 million when the child turns 65 years old.
What better gift to give your child than to be able to present him or her
with a retirement gift of $1 million?
* There is always something in everyone's budget that can be cut.
Then you can take this money and redirect it in a positive way.
For example, instead of buying a $1 lottery ticket every day, invest it in a stock fund.
If you put away just $365 a year, after 40 years with a 15% return,
you would have nearly $1 million.
* The sooner you start, the wealthier you will become.
The people who wait to start financial planning until after they've bought a home
or sent the children off to college, have waited too long.
* Money is a tool.
Don't look at it as power or something to be afraid of ~
it is a tool you learn how to use so it can make more money for you.
* There are always trade-offs ~
risks versus rewards, flexibility versus control,
paying taxes now versus paying them later. It is the balance that is important.
* Once you identify your obstacles, and learn how to overcome them.
the path becomes clearer and the process of obtaining wealth simpler.
SOME TIPS
* Adopt an attitude that values financial discipline and patience.
Wealth is more often the result of financial self-discipline and patience.
It is seldom lucky inheritance or even intelligence that will build a fortune.
* Whenever possible, use your bank Debit Card as a 'Credit Card' not an 'ATM Card'.
Most banks and merchants both charge you a fee for using your debit card as an ATM card,
whereas if you use it as a Credit Card, you incur no fees whatsoever.
So, the next time you are in your local pharmacy or department store, just say 'Charge it, please!'
* Always put yourself first.
If you feel you lack the self-discipline to put this truism into action, try this:
Most mutual fund companies and even many corporations selling their own stock directly,
offer plans that will withdraw money straight from your bank account
or paycheck every month or quarter.
Utilizing this mechanism will ensure that you are putting yourself first,
by making sure that you are putting money away for yourself
without you having to consciously take the action.
* Focus on the long term and your personal goals.
Are you better off today than you were a year ago? 3 years ago?
Don't compare your performance with that of the Standard and Poor's 500 Stock Index ~
compare your performance against your own stated goals.
* Get your adult children off your payroll.
By doing this you are giving them the pleasure of being financially responsible for themselves.
It helps them to not be distracted by your good intentions and generosity,
since you yourself have been so successful.
* The best gift you can give your children is multi-generational financial planning.
The key to this is identifying how much you will need to live comfortably the rest of your life.
Then you set up a program of lifetime gifting,
which will be easy once you've figured out how much income is available for this.
In this way, future generations will be provided for as well as yourself and your children.
SOME ADVICE
* Everyone's goal should be getting the most for your money.
* BUDGET and plan for all your expenses and future purchases.
Stay within your budget by creating a realistic plan.
This will enable you to know exactly where your money is going. If you do not budget,
you will more than likely end up spending more than you can afford, and will end up in debt.
* Set up and ensure you maintain at all times an 'emergency fund'.
An emergency fund is a dollar amount, safely put away in cash in a separate savings account,
that is equal to 3-6 months of expenses, as outlined on our form, for you and your family.
This will provide you with the security of knowing that should any unforeseen event occur
that would prevent you from working, you would still be able to support your family.
Even unemployment and disability have a 'waiting period' before going into effect,
and having this fund will cover you during this time.
* Be sure that you have obtained adequate life insurance.
Resolving fundamental issues is what is important.
* Before making any financial decisions
always shop around, read information and articles,
and consult with family and friends for referrals.
Research your options and be prepared with facts and details.
If you are armed with information, you will be able to save more money
than if you just blindly leap at the first 'good opportunity'.
* Banking online is a wonderful way to save money.
Many of the charges that are normally issued by
brick and mortar banks are eliminated by internet banks,
and with most you can pay your bills online, saving time and the cost of postage.
Also, you have the added benefit of being able to access your account
and check your balance and activity in print
at any time of the month, any day of the week and any hour of the day.
Being able to closely monitor your finances on a daily basis
can help you to manage your money better.
And some online banks even refund you for ATM fees
and offer a higher interest rate on your checking accounts.
Compubank, listed below, is one of those.
Others, such as Clarity Bank below, offer other benefits
not found in brick and mortar banks such as free internet access.

These are just a few general steps you can take which will greatly affect
your outlook on finances and your ability to secure your future.
We also offer many other specific ways to increase your wealth and ensure
the financial security of yourself and your family for generations to come.
Please feel free to choose a link at the top or bottom of this page, to further your knowledge
on how to manage your money and make it work for you.
And don't forget to check back with us often,
as this page will be updated periodically with new financial investment opportunities.
ASSOCIATION MEMBERSHIP
If you are interested, we also offer a membership in our Financial Planning Association.
It is FREE to become a member.
By becoming a member of our Association, you will receive periodic newsletters
that will contain valuable information to advise you on the constantly changing markets
and update you on changes in the laws that apply to finances.
Keeping current on activities in the financial world will greatly increase your success.
For example, for many years, there was a loophole in the gift tax laws, whereby you could
'sell' something to someone for the sum of $1, as opposed to just giving it to them
thereby saving them the cost of the gift tax normally applied
when someone is just given something outright (like a house).
But, that law has recently been revised so that this method is now illegal.
Knowing up to the minute information like this can not only save you time and money,
but may even prevent you from breaking a law and suffering the consequences of that action.
If you are serious about improving your financial horizons,
and do not possess this intricate knowledge of the financial world,
or do not have the time to study that world and discover all the ins and outs of it,
our Association would be of great benefit you.
And for free, it's probably one of the best investments you could make today.
If you would like to join our Association, or would like more details or have more questions,
please feel free to send us an e-mail using the button below.
We look forward to working with you to help you secure your financial horizons.

NetQuote Affiliates Program - Earn income for referring consumers to NetQuote. Auto, Home, Health, and Life Insurance.
Stephen Burris - The Learned Investor matches companies and individuals that have questions on financial matters, (Financing, Insurance, Investments, Accounting, Taxes...) with companies that have services or products that can answer those financial questions.When a
Lowest Cost Term insurance - Lowest Cost Term Insurance provides potential cutomers with the best price for term life insurance.
100% Guaranteed* Credit Cards - Good credit? Bad credit? No credit? Apply online for a Visa card with 2% intro rates, or 9% permanent rates!


Please feel free to send us an e-mail by clicking on the button below.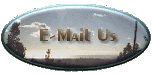 Or e-mail us at: Horizons Financial Planning
Musical Selection is "I'll Remember" by Madonna

To pause or stop midi, please use control below.