Properties for Sale
Here we will showcase some of the properties we currently have for sale. We are featuring a beautiful Geodesic Dome House in the mountains of the Bay Area in Northern California, a vacation property in Willits, CA, some lovely single family homes in the Bay Area of Northern CA, and some dual zoned property (commercial/residential) in Northern CA.
If you know of anyone who may be interested in any of these properties,
we are offering a referral fee to anyone finding a buyer. Broker/Agent participation welcome.

Featured Property
Our Featured Property.
To view a larger version of an image, just click on it.
(Interior Photos below.)
Our featured property is a lovely home in the mountains.
Located in Mount Madonna, California, at the top of the mountain range
overlooking the Pacific Ocean and Santa Cruz, this is truly a dream home.
Built in the shape of a geodesic dome, this unique home
is perfect for the professional seeking to refresh their spirit
by coming home to fresh mountain air and a breathtaking view.
Located on 10 acres of beautiful tree-studded land, it features a master bedroom in a spacious, open loft, two additional bedrooms that can be converted to an office or den, two full baths, a modern all-electric kitchen with a side-by side refrigerator, and an elegant and generous living room/dining room area with a spectacular panoramic view of the Pacific Ocean. It also features a roomy two-car garage, an outdoor spa, a large wrap-around porch in the front, and two smaller porches off each of the two downstairs bedrooms. Satellite dish available also, as well as washer/dryer hook-ups.
This is a wonderful area for relaxation, meditation and refreshing your soul.
Many of our neighbors here exemplify the ambience created in these mountains.
One of the inspirational neighbors you would have is the Kimson Meditation Center. Located about two miles from this property, Kimson sits on approximately 30 acres of land and has a membership of around 7000 people from the SF Bay Area, CA. They are in the process of building a new chapel to accomodate more members and visitors.
If you would like to see some pictures of the Kimson Meditation Center,
please click here.
If you are purchasing this property for your permanent residence,
you'll be happy to know that there is a fine school system in this area.
One of particular note is the Mount Madonna School,
which offers age-appropriate academic preparation for higher education;
creative self-expression so that a full range of human potential may be experienced;
and development of positive character and values through
modeling, interpersonal relationships, and practice.
Classes are offered from Pre-School thru High School.
This school is part of the Mount Madonna Center. As well as being a school, the Center itself is a retreat for all ages and a wonderful meeting place to hold seminars, yoga classes or meditate.
Located about 5 miles from the property for sale, this multifunctional Center sits on 300 acres of land devoted to healing the spirit and educating the mind.
If you would like to see some pictures of the Mount Madonna Center,
please click here: Mount Madonna Center.
Within an hour's drive is the beautiful Mount Madonna State Park, three excellent golf courses and famous California wineries such as Fortino's and Hecker Pass Winery, which are open daily for tours and wine-tasting.
Also currently in development on nearby Hecker Pass Road (Highway 152), is a wonderful new Amusement Park with a horticultural theme! This unique amusement park will not only provide the thrills of 40 rides and attractions and a variety of food options, but it will also feature various horticulturally themed gardens, each with its own rides and attractions. Not only can your whole family have fun, but you can learn about nature and view the World Famous 'Circus Trees' too. To find out more information on this clever and educational family park, due to open in Spring 2001, please click here: Bonfante Gardens.
Another benefit of purchasing this impressive property is the fine Association the residents in the area have formed to maintain, repair and improve the main road on the mountain, Summit Road. The Summit Road Association is dedicated to working together as a community to ensure the safety and convenience of its members. To obtain more information about the SRA, please click here:
Summit Road Association.
Below you will find some photos of the interior of this magnificent home.
To view a larger version of an image, just click on it.
To determine the location of this property, please refer to the map below.
(The property location is indicated by the red star.)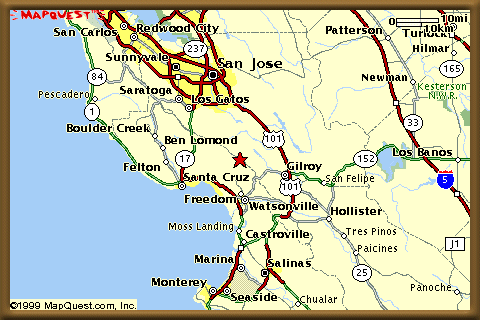 Map courtesy of Mapquest
And, if you don't want to spend your time commuting to work
then consider taking a helicopter!
To learn more information on this efficient and exciting mode of travel,
please click on one of the links below.


This is just one of the many options available to you when purchasing this property.

Please click below to view more properties currently available for sale by owner.



Please feel free to send us an e-mail by clicking on the button below.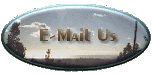 Or e-mail us at: Horizons Financial Planning
Musical Selection is "Memory of Trees" by Enya

To pause or stop midi, please use control below.