We teach sincere, enterprising, goal-oriented people
FINANCIAL PLANNING OPTIONS
that will allow you to become financially secure through wise investments
and a wide variety of proven methods that will lead to early retirement
and security and comfort for you and your family for generations to come.
Would you like to be able to retire early ...
and still afford to travel wherever and whenever you wanted?
Would you like the comfort and peace of mind
of knowing that your finances are stable,
ensuring that you won't ever
have to be dependent on others?
Do you want to look forward to your future with confidence?
We can provide you with the tools
to build the security that will
allow you to realize financial freedom.
We offer a Financial Planning Form,
so you can determine exactly where your money
comes from and where it is distributed,
which can be of great assistance to you when learning finances.
We also supply information on zero down financing
and devote an entire section to the hows and whys
of this sometimes confusing benefit.
As well as the quantity of advice we provide
to you for free concerning investing and money management,
we also have a variety of other interests,
such as properties for rent or sale that we have available,
a section where you can bid on items we have for sale at our mini-auction,
and a page wherein we will list properties we are interested in acquiring,
so if you have any real estate you are interested in selling,
be sure to check this page.
And, if you are interested, we also offer periodic newsletters
and valuable information concerning the world of finance
thru our Horizons Financial Planning Association.
Having current and accurate information on the fluctuating world
of finance will save you valuable time and money.
And best of all, membership is FREE!
To become a member of our Association,
please click on the button below.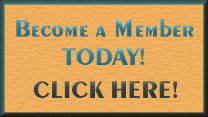 Also available for a nominal fee is personalized financial counseling
on a one-on-one basis.
We offer this counseling to members and non-members alike,
but if you are a member of our Association,
the fee for this service will be discounted considerably.
To find out more information on our Personalized Counseling options,
please send us an e-mail using the link below.
Or click on one of the buttons below to discover
the bright horizons that can be in your future.


Please feel free to send us an e-mail by clicking on the button below.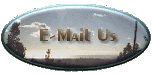 Or e-mail us at: Horizons Financial Planning
This site has received ...
'In recognition of creativity, integrity and excellence on the Web'
Musical Selection is "Imagine" by John Lennon

To pause or stop midi, please use control below.
~ This site best viewed with Internet Explorer or Netscape 6.1 ~
To download a free copy of the latest version of IE, please click on the button below

Or please click here to download a free copy of the newest version of Netscape, Netscape 6.1
(Earlier versions of Netscape are not capable of rendering this site as it was designed)
~ This site designed, created and maintained by Shirley Marshall / Perfect Sites
and owned by Horizons Financial Planning/GCAWE ~ © 1999-2001 ~
~ All HTML on this site hand-coded by Shirley Marshall ~
~ All graphics on this site (with the possible exception of some company logos or banners)
created or modified by Shirley Marshall and owned by Horizons Financial Planning/GCAWE ~ © 1999-2001 ~