Properties for Rent
Here we will showcase some of the properties we currently have for rent,
or that will be coming available soon.
If you are interested in renting any of these properties, please click on the button below to be sent to our Application to Rent. Please note that we do extensive background checks on potential tenants for our own protection, prior to signing a rental agreement. If after reviewing your Application you are deemed to be a likely potential candidate, a fee of $30 will be required of you to cover the costs of running these extensive checks.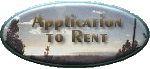 We currently have no properties for rent, but check back often for updates.


Please feel free to send us an e-mail by clicking on the button below.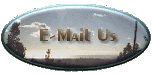 Or e-mail us at: Horizons Financial Planning
Musical Selection is "On My Way Home" by Enya

To pause or stop midi, please use control below.