Investment Options
Now that you've filled out the form,
you should have a much better idea of where you stand financially.
Were you a little surprised at how much money you actually spend every month?
Many are!
Now it is time to find out how to invest your money wisely
which will enable you to increase your assets and income
to assure you of a secure future.
Our main focus will be on investing in real estate with nothing down,
and other investments requiring very little money.
Real estate is one of the smartest investments,
as property generally goes UP in value.
Please feel free to read thru them so you can improve your financial future.

The Neverending Home Sale Strategy
This is a technique that would be very helpful to persons owning more than one residence, saving them hundreds of thousands of dollars within a matter of years.
A law passed within the last five years has (perhaps unknowingly) created a very beneficial way for homeowners to buy and sell properties and make a very good profit.
The law states that a homeowner who sells their principle residence can deduct taxation on up to $500,000 of capital gains (if married and filing jointly) or $250,000 (if single or married filing singly), if they have lived in the home as their primary residence for at least two years (out of a five year period).
The Neverending Home Sale Strategy can potentially be implemented by any homeowner who also owns a second property, such as a second home, condo or townhouse, a vacation home, or any residential property they are renting.
Essentially, the homeowner would sell their primary residence and move into and live in their second property as their primary residence for at least two or more years. Taking the money made from the sale of the original primary residence ~ that more than likely went up considerably in value, they would purchase another residential property with a view to living in it as their primary residence in the future.
(Btw, anytime you make another property your new primary residence, be sure to comply with all that entails and would be acceptable as proof to the IRS that you do in fact live there, such as changing your voter and auto registrations to the new primary address, and of course actually being in residence there for at least two years.)
Then, after living in the second residential property for two or more years, during which time this property's value has risen significantly, you sell that property and move into the third residential property you purchased with the money from the first, and using the money from the sale of the second residential property, you invest in your fourth home, and so on.
Using this method, you will not only be saving hundreds of thousands of dollars in tax-free home sale gains, you will also be able to enjoy a change of scenery and location every few years!
This would be an especially profitable venture for young singles or marrieds, or retirees, as the relocations could be more exotic and far-reaching if you did not have school age children needing a more stable home life. But even a family with children could use this technique by purchasing properties that were local and would allow the children to remain in their same school district.
As long as you are actually living in the residences that you are claiming as your primary residence, you are following the law to the letter and benefiting to the tune of thousands and thousands of dollars each time you sell a property.
And with the way property values are increasing regularly and sometimes dramatically, using foresight and careful planning to strategically purchase homes, a homeowner could save much money that could be invested wisely in other outlets such as stocks, bonds, mutual funds, CDs and other long term investments that will reap great rewards and ensure the security of their financial horizons.
Theoretically, you could keep repeating this process indefinitely,
hence the name ... The Neverending Home Sale Strategy!

Investing in Stocks
Stocks are a wise long-term investment.
For example, if you invest $2000 in a stock mutual fund in the first year of a child's life,
assuming a 10% annual return, the interest will accumulate and compound
until it reaches nearly $1 million when the child turns 65 years old.
What better gift to give your child than to be able to present him or her
with a retirement gift of $1 million?
But, if your sights are not aimed at the long-term horizons, you should not invest in stocks. Short term investing in stocks is very unpredictable and can cause you to lose money. Stocks fluctuate widely but will usually pay off after a long period of time with wise investing. Investing for a short period of time could mean that you would have to pull out and sell when your stocks were in a slump or on the downfall, which could result in you losing a great deal of money.
So, before investing in stocks, consulting with a Financial Planner to ascertain your goals and ability to commit for a lengthy period of time would be your wisest decision. An experienced Financial Planner can review your particular circumstances and worth to determine if stock investing is a wise decision for you.
ASSOCIATION MEMBERSHIP
If you are interested,
we also offer a membership in our Financial Planning Association.
It is FREE to become a member.
By becoming a member of our Association,
you will receive periodic newsletters that will contain
valuable information to advise you on the constantly changing markets
and update you on changes in the laws that apply to finances.
Keeping current on activities in the financial world will greatly increase your success.
For example, for many years, there was a loophole in the gift tax laws, whereby you could
'sell' something to someone for the sum of $1, as opposed to just giving it to them
thereby saving them the cost of the gift tax normally applied
when someone is just given something outright (like a house).
But, that law has recently been revised so that this method is now illegal.
Knowing up to the minute information like this can not only save you time and money,
but may even prevent you from breaking a law and suffering the consequences of that action.
If you are serious about improving your financial horizons,
and do not possess this intricate knowledge of the financial world,
or do not have the time to study that world and discover all the ins and outs of it,
our Association would be of great benefit you.
And for free, it's probably one of the best investments you could make today.
To become a member of our Association,
please click on the button below.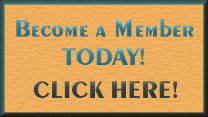 We look forward to working with you to help you secure your financial horizons.

Be sure to check back often for more beneficial tips on how to invest wisely
as we will update this section regularly with new investment tips.

The Amazing PACTrust(tm)
- How to buy Real Estate for investors or homeowners, without Down Pmt or Bank Qualifying.


Please feel free to send us an e-mail by clicking on the button below.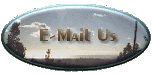 Or e-mail us at: Horizons Financial Planning
Musical Selection is "Fields of Gold" by Sting

To pause or stop midi, please use control below.