Online Auction Community

Welcome to our Mini-Auction!
Items for Sale or Trade
Here we will showcase the items we currently have for sale.
We have a wide variety of lovely items, such as home decor and antiques, for you to bid on.
Among the items available are:
Antique Grand Piano
Grandfather Clock
Two Piece Antique Hutch
Antique Couch
Antique Table
Tapestry Chair
Tiffany Style Lamps
Wall Fountain
Chandelier
Sea Blue Crystal Bowl
Wrought Iron Patio Furniture
Various Paintings (in a variety of styles)
Princess Di Collection (including Porcelain Doll)
Southern Colonial Style Doll House (with all furnishings included)
As well as taking bids on all the items featured on this page,
we will also consider trades or partial trades.
We are specifically seeking Chinese Antiques and Artifacts or Modern Art pieces.
A portion of all the monies we collect from the final bids
on all items that we sell will be donated to our favorite charities.
If you would like to know which charities we support,
please click on the appropriate link at the top or bottom of this page.
To place an online bid on any item for sale,
please click here to fill in our Online Bid Form.
The Online Bid Form will open in a new window so you can refer back to these pages
and still keep your Bid Form active.
All of these items are currently listed at bidbay.com as well as here. We will combine all bids and the item will be sold to the highest bidder, no matter where they place their bid. You may place your bid either here, using our Online Bid Form, or you may place it at bidbay.com. Although, if you are interested in trading or doing a partial trade, you must place your bid here via our Form, as bidbay.com cannot accomodate trades. Thank you.
To view larger images of an item, read the description
and view the opening/current bid for that item,
just click on a thumbnail below.



Please feel free to send us an e-mail by clicking on the button below.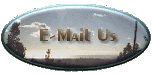 Or e-mail us at: Horizons Financial Planning
Musical Selection is "Holiday" by Madonna

To pause or stop midi, please use control below.