Message Board
Welcome to our Message Board Forum.
Feel free to post your questions, views and suggestions.
One purpose of our Message Board will be to allow us to answer your questions,
and thru posting on the Message Board, share this information with everyone.
We value others' opinions and would like to hear yours,
so please click now on the left button below to post.




Please feel free to send us an e-mail by clicking on the button below.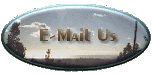 Or e-mail us at: Horizons Financial Planning
Musical Selection is "Truly Madly Deeply" by Savage Garden

To pause or stop midi, please use control below.