FREEBIES!
We are currently working on a major update and as a result,
this section is still in development.
Be sure to check back soon to find out about even more great FREEBIES.
Click Here to try Investor's Business Daily FREE for two weeks!

Get a Free Trial Issue of Worth - Worth, the magazine that Gives Personal and Financial Insights. You'll also receive a special edition of Peter Lynch's Beating the Street if you subscribe. Try it today!


Please feel free to send us an e-mail by clicking on the button below.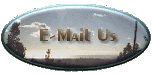 Or e-mail us at: Horizons Financial Planning
Musical Selection is "La Isla Bonita" by Madonna

To pause or stop midi, please use control below.