Real Estate Wanted
We are currently looking for a two bedroom condo or duplex to purchase. It can be anywhere in the South Bay Area of CA, but needs to be located within walking distance of a Chinese Food Market.
If you have any property like this for sale,
please let us know as soon as possible by sending us an e-mail.
Or, if you know of anyone who has property matching this description for sale, we are offering a Finder's Fee of 3% of the total sale price to the person who provides us with the lead, and we purchase the property, if the property is not listed with any agent or broker and is FSBO.
There is an e-mail link located below.
Thank you very much.

Or if you have land for sale in the South Bay Area of CA that is zoned for residential and commercial use, that we can build on, please send us an e-mail providing us with the details of where the property is located, size, asking price, etc.
Thank you very much.


Please feel free to send us an e-mail by clicking on the button below.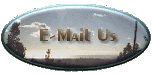 Or e-mail us at: Horizons Financial Planning
Musical Selection is "Someday" by Sugar Ray

To pause or stop midi, please use control below.