"Spinning Wheel" by Blood, Sweat and Tears
&nbsp
WEBRINGS!!
Hi There!! Welcome to our Webrings Page!!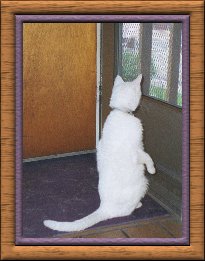 Just click on the pic to ENTER!!
This is Studley, and he loves to meet new people
And make new friends!! That's why he's standing at the door,
Watching for you to come in!! We'd love it if you'd stop in
And meet us and stay for a while!!

So, if you are a webring traveler
And have just touched down here ...
Just click on any navigation link at the bottom of this page
Or on Studley's picture above, and visit for a while!!
We each have our own pages and
There are some entertaining true stories to read
In our Cat Tales pages!!
We also have a wonderful Events Page
So you can find out where all the best Parties
And Events are happening!!! Come and join us!!!

And if you have come here via a different route,
And are leaving us now, why not adventure
into one of the webrings below that we have joined,
And discover some other wonderful sites??