"Too Much Time on my Hands"
by Styx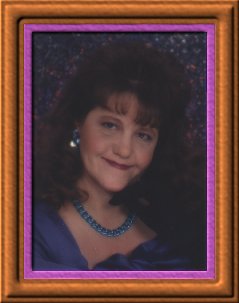 Hello! Well, this is me! I take really lousy pictures, but I always wonder what other people look like when I visit their sites, so I thought I'd just put up my picture and get it over with! *smile*

I am a native (born and raised) of the SF Bay Area in California, and I am now sooo spoiled by the perfect weather that I don't think I could live comfortably anywhere else. But sometimes, I long for the peace and quiet of the country.

And now I have it! As you may know by now, we moved up to the mountains last June and it is so beautiful up here, now I have the best of both worlds ~ living in the country, but still in the Bay Area!

I have most recently been a housecleaner and personal organizer, but I am rapidly becoming a computer nerd!! I am currently pursuing a career as a Web Designer, as creating this site has shown me what I believe to be my 'true calling'. When I'm not on the computer, I love to go to San Francisco, and ride the cable cars and watch the tourists. I also love to ride on rollercoasters!

And during the summers, I volunteer as an usher at my local amphitheatre. I love a wide variety of music,(as you might have noticed if you have been listening to the midis I chose) so this pastime suits me well!

Also this summer I'll be working part time at a great new theme park opening right down the road from me. It's called Bonfante Gardens and will not only feature over 40 rides and attractions, but will be horticulturally themed with different gardens, tours of a gigantic greenhouse, and the most impressive Circus Trees. If you'd like to see what a Circus Tree is (and I highly recommend a peek at them ~ they are fascinating, unique and quite beautiful), please click here to go to the site and see them Bonfante Gardens. Since I love trees and all things flora, this should be a fun and interesting experience!! Also, I'll get to ride on the roller coasters for FREE (see above!! ~G~) and will get free passes to bring my friends on occasion!! What a deal!! And they're even going to pay me for this!! It was an offer I couldn't refuse!! ~G~

My kitties are my very best friends, as they are non-judgmental and love me (as I love them) unconditionally! And once I started making friends on the internet, I really wanted them to be able to meet, and see, and get to know my furkids. And that is how this site was born.

So, whether you are a friend I have met, or one I don't yet know, thank you for visiting our site, and spending some time with us. I hope you are enjoying your visit! And PLEASE sign our guestbook before you leave!

And, of course, if you have any questions or comments, please feel free to e-mail me, ok?

Thanks again, and goodbye for now!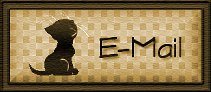 I Studley I Doodle I Morgan I Cowboy I About me I Rainbow Bridge I Cat Tales
Cat Friends I Events I Special Causes I Awards I Clubs I Links I Webrings I Home