ABOUT US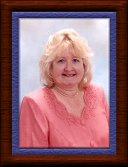 Greetings ~ My name is Patricia Johnson, and I am the owner and sole-proprietor of Really Care Management. I developed this business in 1991, with the original goal of helping to prevent injuries in the workplace. I was injured in the workplace from excessive keyboarding and high stress, and for many years was unable to type or perform many daily functions.
It became my personal goal to try to find my own solutions and share the results with others. I am now able to do most tasks that I was able to do before being injured.
I have been a devout Christian all my life, and have always tried to reduce suffering, whether in the workplace, on poverty-stricken streets, or worldwide. It is my belief that by interacting with others of a like mind with a common goal, combining our talents and working together, we can create a new, healthier, more productive way to conduct business. Working together, solutions can be found.
Over the years, RCM has flourished and expanded to include many aspects of business management. And thru it all we have remained true to our goal of working together to make a better workplace and a better place in which to work.
We now offer a wide variety of services for individuals, small businesses, and corporations. We have grown over the years to accommodate many different aspects of business and now provide you with a selection of businesses and services that also support caring, goal-oriented business relationships.

So, whether you are a corporation seeking advertising space,
a company requiring a consultant,
or an individual interested in selling your property,
you can rely on the fact that all businesses connected
with this site are selected based on their support of
the Mission Statement of Really Care Management

~ To create a profitable, healthy and productive New World
for corporations, small businesses and individuals ~
Please click here to view our Privacy Policy.


E-Mail us at: Really Care Management


~ This site revised, updated and maintained by Shirley Marshall / Perfect Sites and owned by RCM ~ © 1999, 2000 ~
~ All HTML on this site hand-coded by Shirley Marshall ~
~ All graphics on this site (with the possible exception of some company logos and/or banners) created or modified by Shirley Marshall and owned by RCM ~ © 1999, 2000 ~
Perfect Sites