---
Attention!
A.B.E.T. Is Looking For Major Sponsors
This site and up to 200 boats could carry your message!

Please take a moment to consider the potential ...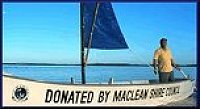 There are many ways you can help ~ either as an individual or as a company. ALL donations,
whether small or large are much needed and very much appreciated!
After reading thru the options available to you, just click on our Join Us link above, the Join Us button
at the bottom of the page, or here Join Us! to fill out our quick simple Donation Form.
Thank you very much.
---
Could You Or Your Organisation Sponsor At Least ONE Complete Boat?

Our greatest need is corporate sponsorship for as many boats as possible. For each complete boat sponsored by a company, organisation or individual, we will provide you with FREE advertising for your group ~ right there on every boat you sponsor!

When entire boats are sponsored, each boat will be painted and signwritten to the sponsor's requirements, for promotional and publicity purposes, and may be displayed for two weeks, if required, at a location of the sponsor's choosing and at the sponsor's expense, before delivery to East Timor. And each boat is individually numbered for identification purposes.

AND THE BEST NEWS OF ALL ...

EACH BOAT COSTS ONLY $1500 TO COMPLETE ~ FULLY FITTED!
(as of February 2002)

AND YOUR DONATION IS TAX DEDUCTABLE!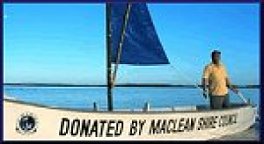 THANK YOU!
---
What Else Can You Do To Help?

All people and organisations are encouraged to donate in whatever way they can. Below is a list of items immediately needed by the East Timorese peoples. Your generosity would be greatly appreciated.

Many small organisations and individuals may not have the resources to sponsor a complete boat, so we have prepared a list of items that are virtually non-obtainable in East Timor and can be packed inside the boats for delivery. All of the following items are desperately needed for schools, hospitals, orphanages, destitute and struggling families, and single casualties.
---
LINEN AND BEDDING: New or good quality second-hand sheets, pillows and cases, blankets, quilts or doonas, etc.
BABIES: Nappies, baby clothes, feeding bottles and teats (new), home sterilising containers, powders, lotions or creams, infant formula milk, infant medicines, eg: gripe water, etc., bunny rugs, etc.
WOMENS' NEEDS: Sanitary pads, underwear, night clothing for hospital, toiletry needs, any female requirements
CLOTHING: Any good quality clothing of all sizes, rainproof clothing, eg: ponchos, weather proof clothing etc., childrens' clothes, knickers and bras, etc.
EDUCATIONAL AND SCHOOLING: Manual typewriters, ribbons and paper, chalk and chalkboards (even childrens'), exercise books, pencils, rubbers, sharpeners, more exercise books, crayons (no ink pens please), colouring books, water paints (powdered) and brushes, any other schooling aids or items
PHARMACEUTICAL: First aid kits (not necessarily complete), first aid items of any sort, bandages, plaster, bandaids, antiseptics, legal drugs, eg: pain killers, cough or cold medicines, anti-malarial treatments, antibiotics, measuring cups, toothbrushes and toothpaste, etc.
GENERAL: Fabric and offcuts, hand-powered sewing machines (no electricity), reels of cotton of any colour and size, sewing kits, needles, pins, buttons, zippers, velcro, etc.
Please Keep Toys To A Minimum As Space In The Boats Is Very Limited
This list is only a small representation of everyday items not available to people in East Timor so anything can be considered needed. Please contact:
QUEENSLAND ~ Mike Maskell ~ Phone# 07-38073856
or
NEW SOUTH WALES ~ Barry and Michele Wicks ~ Phone# 02-66464699
to arrange pickup and/or delivery details.
Please pack items securely and label them 'A.B.E.T. FOR EAST TIMOR ~ List of Contents:' and list the items included in your generous donation.
THANK YOU!
---
Can You Make A Monetary Donation?

If anyone wishes to make a monetary donation, however small, it would be greatly appreciated and beneficial. The money will go directly into an account at the CREDIT UNION AUSTRALIA, opened specifically for this project under the name of ABET.

As we have no facilities for credit card transactions, please send only money orders or cheques to:

A.B.E.T.
c/o 39 Temma Street
Eagleby, Queensland, Australia 4207

PLEASE do NOT send cash.

Our organisation is registered with an Australian Business Number ~ ABN# 44905471300, and is subject to audit by the Australian Taxation Department. All donations are 100% tax-deductible and will go directly towards the building of boats for East Timor.

THANK YOU!
---
One Last Word ~ Honest!

Should anyone be brave enough to want to join us as an independent partner and build some boats themselves for East Timor, please contact any of the crew via the e-mail link at the bottom of any page, and let's talk!

THANK YOU!

Please read on ...

---