The Vermont Country Store
The Vermont Country Store is like an old time General Store - in more ways than one - some of the products they sell today could have actually been purchased in one of those stores then! They feature over 3,000 products - including all those hard-to-find items that you possibly thought were lost to you forever!
| | |
| --- | --- |
| | Remember that laundry booster and all-round cleaner your mom swore by? Would you like to get your laundry and home as clean as Mom kept hers? Well, here's your chance! The Vermont Country Store proudly offers 20 Mule Team Borax! |
| | |
| --- | --- |
| Or maybe you remember that great smell of clean you got when you were little after bathing with a bar of Lifebuoy, Pears or Lux bar soap? Well, you can relive those memories when you buy some for yourself from the Vermont Country Store! | |
And of course they have thousands of other high quality, practical, functional items, many of which are hard-to-find!! They have a wide variety of items - from really stylish clothing to a large selection of household products!! So click on the link below to begin that shopping trip into the past to enrich your future - all at great LOW PRICES!!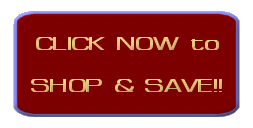 NOTE: OR you can visit their super discount area
featuring limited quantities of items with discounts up to 70%!!
To go directly to their Yankee Bargains Department,
please click here: Yankee Bargains!! - Up to 70% off!!
---
E-Mail me at: William Goedike
---
Join the LCDSM Mailing List today and be one of the first to know about Special Sales and Extra Savings!
---
The Vermont Country Store | Grandma Wolf's Gift Shop | Deutch Friesenhahn Fine Art
Smart Mall | Gifts and Home Decor | ID It Plates | My Clearance Shop | PetNet Outlet
Low Cost Shopping | BuyAmerican.com | Home Page
---
Site Design © 2002 Perfect Sites Web Design
All content and graphics © 2002 LCDSM and William Goedike
Low Cost Discount Shopping Mall -
The Place to Find the BEST BARGAINS on the Internet!