Low Cost Shopping
Low Cost Shopping offers an extentsive list of SUPER LOW COST products!!
Below is a small sampling of the varied and unique LOW COST items available to you! - all of them GREAT BARGAINS! One item pictured on this page is under $20! - and all the rest are under $10!!
| | | | | |
| --- | --- | --- | --- | --- |
| This sleek, stylish desk accessory will complement any office, whether it is in the company president's suite or your home! And it can multi-task too! It serves as a calculator, alarm clock, pen holder and even has a world clock - so with the press of a button you can find out what time it is anywhere in the world! All this for under $10!! Unbelievable! | | Everyone loves Hello Kitty™ and this adorable alarm clock is a purrfect example of why! This little darling not only tells time, but has a very unique alarm feature - Hello Kitty™ sings to you to wake you up! What a great gift - for yourself or any cat lover, child, person that has trouble waking up - or those just young at heart!! Also under $10!! | | Here is another amazing bargain!! One of the hottest crazes today for kids and teens is these scooters! This one boasts all the most popular features!! And the best news is that you can afford to get one for all the children and teens you know at this unbelievably low price - under $20!! Stock up now and cross off half the names on your Christmas list! |
Low Cost Shopping offers some of the very best prices on high quality costume jewelry that we've ever seen!! Not only that, but they offer FREE SHIPPING on ALL jewelry orders!! Check out some amazing examples below!
| | | | | |
| --- | --- | --- | --- | --- |
| This uniquely beautiful genuine black pearl ring would make a perfect gift for any lovely lady! The stunning black pearl is accented with genuine CZ diamonds!! And it's Under $10! | | This lovely cocktail ring features a large genuine pink topaz that is surrounded by 'petals' created with dozens of genuine CZ diamonds!! Feminine, fancy, classy and also Under $10!! | | This charming heart shaped genuine garnet stands out above the bow-shaped ring, which is accented with genuine CZ diamonds! And yes, this wonderful ring is Under $10!! |
| | | | | |
| --- | --- | --- | --- | --- |
| This stylish bow and hearts design pendant is made from genuine sterling silver!! A simple, yet elegant design that is sure to complement any outfit and it's Under $10!! | | This adorable and very unique genuine sterling silver design features stars, a genuine garnet and a pendulum - that moves with every motion!! And it's Under $10!! | | The sparkling genuine pink topazes and CZ diamonds accentuate this genuine sterling silver puffy heart! Tell someone you love them with this beautiful pendant for Under $10!! |
Please visit Low Cost Shopping to see hundreds of other high quality items - all at great LOW PRICES!!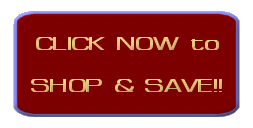 ---
E-Mail me at: William Goedike
---
Join the LCDSM Mailing List today and be one of the first to know about Special Sales and Extra Savings!
---
The Vermont Country Store | Grandma Wolf's Gift Shop | Deutch Friesenhahn Fine Art
Smart Mall | Gifts and Home Decor | ID It Plates | My Clearance Shop | PetNet Outlet
Low Cost Shopping | BuyAmerican.com | Home Page
---
Site Design © 2002 Perfect Sites Web Design
All content and graphics © 2002 LCDSM and William Goedike
Low Cost Discount Shopping Mall -
The Place to Find the BEST BARGAINS on the Internet!