Bobby Bravo and Associates Proudly Present ...
Worldwide Leader in Online Telecom Sales since 1995!
Your Key to World Wide Communications!
Residence and Business

~ Click on an Icon for details and more information ~
Long Distance
Satellite Systems
Rates Starting at only 2.9 cents per minute! 24 hours a day 7 days a week offered within the 48 contiguous US States. No Contracts! No Monthly Charges! No Sign Up Fees! International Calling with more than 60% savings over the Major Long Distance Companies.
Don't hassle with cable any longer! Get a FREE satellite dish, receiver, and professional installation - only with DISH Network, leader in Digital Satellite Television!
Long Distance
MP3 Players and Recorders
If you live in the USA you have 9 different ways to save!
OPEX, Capsule Communication, PowerNet Global, TTI National, Planet Earth, Iphone, Qwest Residential, Qwest Business, Unitel
With a selection like this, you are sure to find exactly the right plan for you.
Great Selection of MP3 Players and Recorders at Low Prices, including Name Brands like Sony, Audiovox, Samsung, RCA and many more.
Cell Phones/Service
Computers/Laptops
Only the finest in billed and prepaid discount cellular/PCS systems through providers like Verizon, AT&T, ALLTEL, CellularOne and more!
Looking for deeply discounted computer hardware? We've got a HUGE selection of PCs (IBM compatible and Apple), laptops, and accessories. Get a great computer for a great price!
Net2Phone
VoIP Enhancement Cards
Free Down Load! 100 Free Minutes! 1 Free Headset! Did you know that today's VoIP Technology makes it possible for you to place calls over the internet for pennies on the dollar? Net2Phone dramatically reduces telephone bills by up to 95% off the cost of traditional long distance calls. Call the U.S. from ANYWHERE for as little as 10 cents per minute! Net2Phone, a service of IDT, enables any Internet user with a sound-equipped PC to initiate calls from a computer and transmit them over the Internet to IDT's central telephone switch. The switch instantly and automatically relays the call to its final destination - any telephone. The result is real time, uninterrupted, full duplex voice communication between two parties.
Internet Phone Hardware for Desktop Computers Enter the world of FREE long distance with the help of The Internet PhoneJACK. - Eliminate the unwelcome echo and delay from your internet telephone calls with Quicknet Technologies. These unique devices allow you to turn your PC or laptop computer into an IP telephone! Not only that, these cards (ISA, PCI, or PCMCIA) are designed to enhance your telephony conversations through hardware-based audio acceleration and echo-cancellation. A must for ANYONE who uses DeltaThree or Net2Phone!
Worldwide Savings!
Save More Money!
Bobby Bravo & Associates and Cognigen Networks Inc. are proud to offer you the finest Discounted Communications Products on Earth, from Name-Brand Carriers, at the Lowest Rates Possible. Find out how to launch your own lucrative Global Business for FREE! Visit us Now!
The Bravo Web Store offers even more savings for you. Shop here to discover all of the other fine telecommmunications and electronic equipment and products available to you at a deep discount. Save from 15% up to 60% on Consumer Goods, World Wide Calling, Electronics, Books, Videos and DVDs, Team Sports, Vitamins, Luggage, Leather Goods, and World Wide Online Shopping over the Internet!



Looking for a Specific Product or Service?
Try Quick Clicks ~ Save Money AND Time!
Just Click on any item to be taken directly to information on that specific item.
EVERYTHING PC
Desktop PCs&nbsp-&nbspCustom PCs&nbsp-&nbspNotebooks&nbsp-&nbspMonitors&nbsp-&nbspPDAs&nbsp-&nbspPrinters&nbsp-&nbspDigital Cameras&nbsp-&nbspScanners
Software&nbsp-&nbspProjectors&nbsp-&nbspMemory & Processors&nbsp-&nbspNetwork & Protection&nbsp-&nbspStorage & Multi-media

HOME ELECTRONICS
Bookshelf System&nbsp-&nbspCamcorders&nbsp-&nbspDVD Players&nbsp-&nbspCD Changers&nbsp-&nbspDigital Cameras&nbsp-&nbspCD Players
MP3 Players&nbsp-&nbspPortable Audio&nbsp-&nbspReceivers&nbsp-&nbspTape Decks&nbsp-&nbspTelephones&nbsp-&nbspVCRs&nbsp-&nbspCar Audio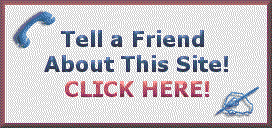 Contact Us!

E-Mail me at: Bobby Bravo and Associates
Fax #: 1-413-826-1407

This site has received ...
'In recognition of creativity, integrity and excellence on the Web'
This site created, maintained and hosted by Perfect Sites Web Design and owned by Bobby Bravo ~ © 1999-2003
All HTML on this site hand-coded
All graphics on this site (with the possible exception of some link banners) created or modified by Shirley Marshall
and owned by Bobby Bravo ~ © 1999-2003