MERRY CHRISTMAS
TO ALL!!!

We wanted to give all of our furiends (especially our CLAW buddies) a little present fur Christmas, so we chose to share this poem with you!!! We hope you enjoy it!!!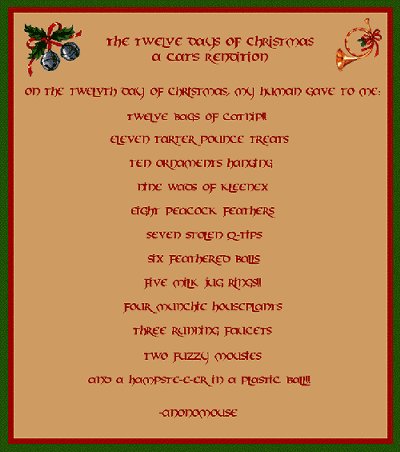 Wanna come play with us in the snow???
If you look thru this window and tap on the glass
We'll bring you outside with us, ok??