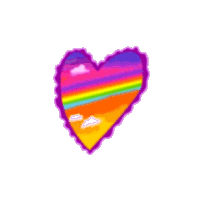 Welcome to our Valentine's Day Page!!!
Well, this is the time of LOVE ...

When all the little girl kitties are asking
"BE MINE??"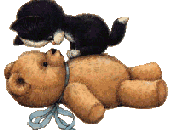 And all the little boy kitties are saying
"I LOVE YOU 'THIS MUCH'!!"

And our meowmies get to eat CHOCOLATE!!

And get pretty bouquets of FLOWERS!!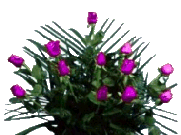 Wow ... what a wonderful holiday!!
We hope YOU have a furry Happy Valentine's Day!!!
Here are some beautiful Valentine's Day cards we've received!!
This was actually an e-card they
sent to us but it's so furry
cute we re-created it here!!!
And we thought The Crowley Cats'
web page card was so pretty
that we re-created it here, too!!!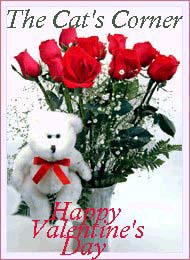 Thank you to all our furiends fur sending us such great cards!!!
We love you too!!!
We hope you all have a furry Happy Valentine's Day
and get all the loves you deserve!!
Love and purries from Studley and Doodle
The LuvKittys are having a Valentine's Day Bash!!! If you'd like to go to the party, just click on their banner below!! We went and had a wonderful time!!!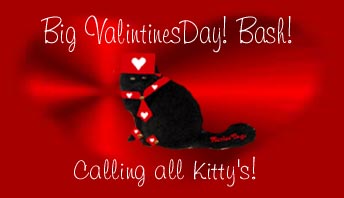 To go to our Home Page, please click on the heart below!!