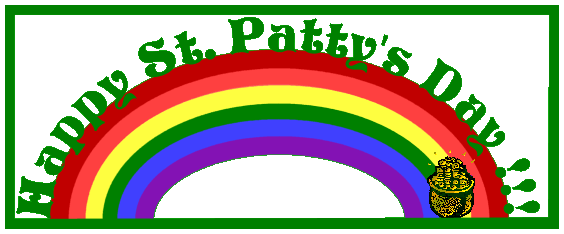 ERIN GO BRAGH!!!

And May The Luck Of The Irish Be With You!!!

Welcome to our Saint Patrick's Day Page!!!
Well, they say that there's a Pot of Gold at the end of every rainbow, and we believe that we have already found OUR Pot of Gold, and that it is all our furry wonderful furiends!!!
Thank you fur being our furiends!!!
We treasure your furiendship as if it were gold!!!

So ... Let's Celebrate!!!
You could play a jig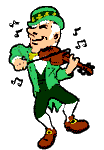 Or dance with a pig


Look fur some gold


Or be furry bold


You could sing 'The Irish Rover'


Or find a four leaf clover


Maybe drink some green beer


And fall on your rear


But no matter what you choose
You know you can't lose

So long as you keep your furiends near!!!






So, we'd like to wish the furry best to all our furiends, and remind them to drink O'Drool, the nipless beer!!!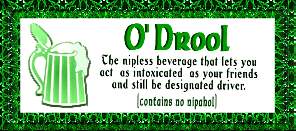 And don't furget to ....


HAPPY SAINT PATRICK'S DAY!!!

To our Home Page!!!

(The midi playing is 'Saint Anne's Reel')